Watch Now on the
tru

TV App

You deserve to watch truTV while you do dishes. Or when you go shopping. Or if you're skydiving and somehow still have access to WiFi. Look, the point is, this app lets you watch all your favorite truTV shows whenever and wherever you like.
Connect to Your TV
Enjoy all your favorite truTV programs on your preferred streaming device simply by logging in with your cable or satellite television provider. Good? Good.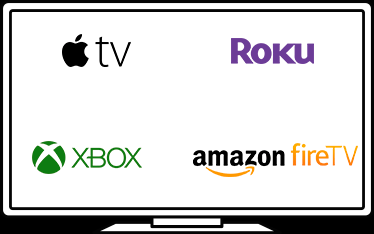 Watch on the Go
Download the truTV mobile app to your phone or tablet and start watching. Honestly, it's probably easier than making a call.
truTV.com
Pop open a cold soda, go to truTV.com on your desktop or laptop computer and stream full episodes and clips to your heart's content. But don't spill any on your keyboard. If you do, tttthe keys can sttttart ttto stttttick.