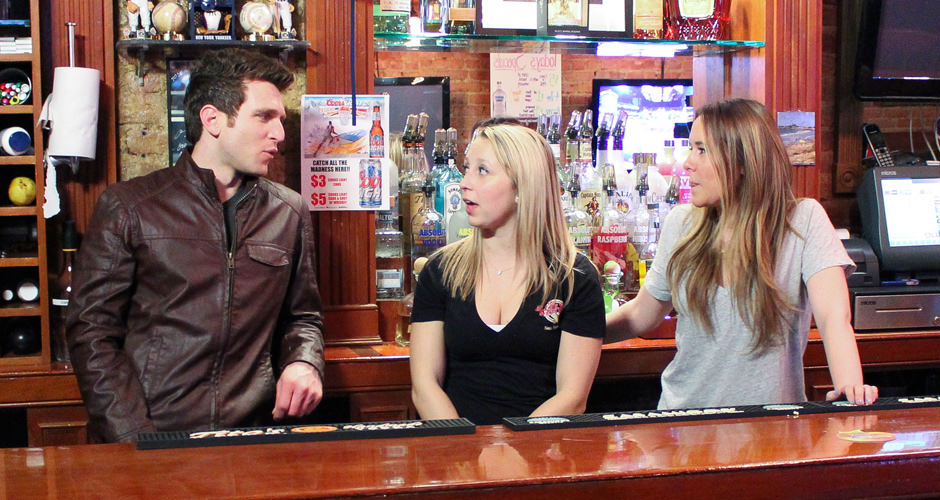 Oficina Latina vs. The Allie Way
Mo Mandel / Wednesday, June 24, 2015, 9:57am
Well, it was sad to see a guy who was all about "passion and love" lose, but I gotta say, Paolo lost and yet won all at the same time. He seemed to have more fun throughout this crazy competition than any other bar owner we've featured thus far. He was throwing bottles around like a circus performer, wearing wacky hats and somehow charming every girl in a ten-mile radius. He may not have walked away with $10,000, but I'm sure he walked away with an open heart and maybe at least five phone numbers.
And yet while Paolo totally brought his flair and unique style to The Allie Way, I think the reason Allie won was by leaving hers outside of Oficina Latina. She realized right off the bat that her style, her "Way," was totally not the Oficina Latina way and that it wouldn't work in that establishment and with that clientele. Thus, she had to valiantly to push beyond her perceived limits and skill sets to come up with new things she could add. That she found a way to bring Allie-isms into a spot that was based around countries, mixology and culinary traditions that she had zero experience with is a major testament to her creativity and ambition.
So congrats to Allie for the victory and congrats to Paolo for what I'm sure has been quite a streak of romantic dates following this competition. I must say, the drinks at both places were pretty damn tasty, and at the end of the day, as long as your Way leads to a delicious beverage, I think it's a Way worth following.
Follow Barmageddon host Mo Mandel on Twitter for more of his unique perspective, stand-up dates and more.