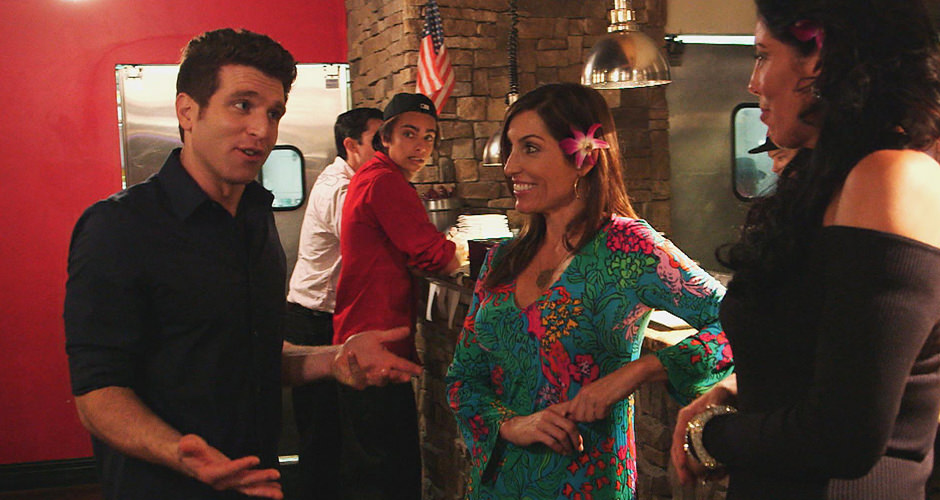 Suri Tapas Bar vs. Jumby Bay Island Grill
Mo Mandel / Thursday, January 22, 2015, 9:47am
Well, shucks, guys, this is the last blog of the winter, which means the show will be taking a break. I hoped you enjoyed watching it almost as much as I enjoyed filming it and half as much as you're going to enjoy the awesome episodes that we will be bringing you in the future. And oh yes, they shall be awesome. My already ravaged body and I cannot wait to begin filming again. Luckily, the party fires up again soon – sorry, mom and dad. Graduate school and a real occupation? Not this year.
But as this was the final episode of the winter, I want to make this blog a little different and look back at the wonderful times we've had, or at least the ones that I can remember...
There was the first episode in New York at the FairyTail Lounge where I got to interview a guy in his underwear while he was dancing on the bar. I can't say that this was ever a career or life goal of mine, but at least I can say that I've done it should the question ever come up. Not sure why it would come up, but if it does, I'm ready.
There was the girl in Chicago, that tiny little perfect creature named Gina, who performed the most erotic balloon trick of all time while still digesting a bottle of whisky. There was Kevro in Florida, who thought that he was an alien, a belief that most of the crew and I came to share the longer we hung around him and his wonderful artsy bar. There was bad-ass Handsome Dick Manitoba in New York, who introduced the very unhip egg cream into Lucey's ultra-hip Lounge, and whose band The Dictators I saw perform in L.A. the other night. They brought down the house. Pure punk and roll.
And, of course, who could forget the Iron Horse and their glorious swing? (Incidentally a prison inmate has supposedly been writing letters to one of the girls who works there, having fallen in love with her after seeing our show. That's right, not only are we an entertaining and hilarious reality competition series, we also might be a match-making service. Though I'm doubtful that the guy will be physically able to make any match for many years to come.)
As for this episode, I think Vicky had some killer ideas, but Bunny ultimately overpowered her when it came to getting the staff to go along with them. Those are two very tough women and by the end, I think they hated, loved and respected each other in that strange way that only women can. Matt did his thing over at Jumby, but again, the staff there rebelled as well, so I guess the lesson to be learned here is that in Florida, you cannot expect anyone to follow the rules. That's why they live in Florida, because it's America's bizarre Southern little wild west. Which is why it's a great place to film a TV show.
And with that, I bid farewell – for now. I won't be able to drink with you until next time; however, if you should find yourself going through withdrawl, your body shaking and a mild fever setting in, I will be touring the country over the next few months performing stand-up comedy and exploring new bars all across this land. So go to my website to find out where I'm gonna be. Then pull up a stool and join me.
Cheers! L'chaim! Shotssssss!!!!
Follow Barmageddon host Mo Mandel on Twitter for more of his unique perspective, stand-up dates and more.