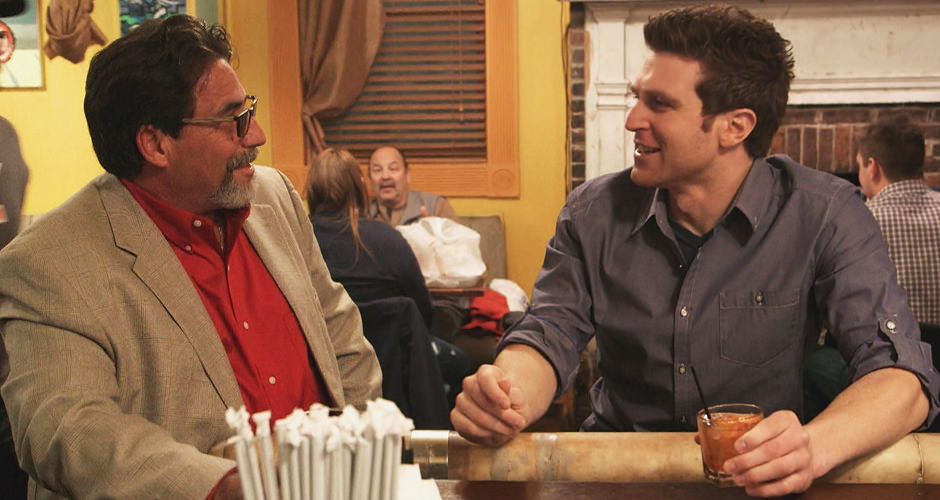 Distillery vs. Zunzi's 2 and the Top 10 Best Bar Food 2
Mo Mandel 2 / Saturday, July 4, 2015, 1:09am
test Okay, you all saw what went down, so for this one I'm going to let you make your own decision on why KD won over big Mike in what was really a battle between two very different attitudes and mantras: "Groove or die" vs. "Charm and prosper." But in honor of those fantastic sandwiches they serve at Zunzis 2, I want to just say a few words about all the yummy eats shoved in my face while hosting this show. In fact, here's a Top 10 list of the best food on Barmageddon, as compiled by the guy who ate it all:
10. Zunis 2. Any sandwich that tastes great and allows you to cuss while ordering it is one that I'm definitely going to order again.
9. The fish tacos at South Beach Bar and Grill. I honestly ate 12 of those in one day. It was a great day for me, but not a great day for the crew that to wait around during the resulting long bathroom break.
8. The nachos slider combos at Prohibition. When I think of Mexican food, I definitely don't think of Upper West Side Manhattan, but somehow Mike pulled it off. And the fact that he let me wash them down with delicious high-end cocktails made it all the better.
7. Moonpie at The Distillery. I mean, frying chocolate? Why is that legal? Also, why is that not done in more restaurants?
6. Everything at Suri Tapas Bar. This Floridia gem has food that's just the bomb. That's a term Anthony Bourdain doesn't usually use, but it's the one that Mo Mandel is going with.
5. More sandwiches at Zunzi's 2. I told you I was going back for more.
4. The grilled fish at Jumby Bay Island Grill. Maybe it was the rum bucket I sipped while eating it, but this catch seemed fresh and delicious. And the bar is packed with beautiful gals, so I can't complain -- and I complain about everything. Just ask my weary producer.
3. The churros at Oficina Latina. Who knew a churro could be exciting? These certainly were.
2. The steak at Oficina Latina. Steak is steak, unless it's served with "passion and love."
1. All the snacks I ate out of a plastic cooler while driving from bar to bar. These didn't taste the best, but I did eat more of it than anything else, so it deserves to make the list!
Follow Barmageddon host Mo Mandel on Twitter for more of his unique perspective, stand-up dates and more.